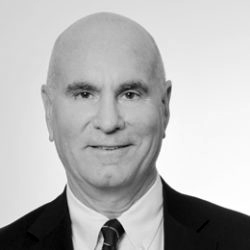 Ken Fleischmann
Consultant
Is the general counsel for the St. Louis College of Pharmacy and has served in senior legal and human resources leadership positions and as a consultant for colleges and universities since 1989. He advises and assists MPK&D and its clients with complex legal, compliance, governance and policy issues confronting higher education institutions today.
During his tenure in higher education, Ken has led the establishment and management of in-house legal departments, as well as enterprise risk management and compliance programs.
As a vice president for human resources at Saint Louis University, he managed the restructuring and realignment of a transaction-oriented human resources division to become a data-driven and valued strategic business partner. Ken also is a member of the advisory board and serves as legal counsel for the Pujols Family Foundation, which provides services to children with Downs Syndrome and the poor, and is chair of the board of directors of Solea Water, which funds and manages clean water projects for impoverished communities in Latin America.