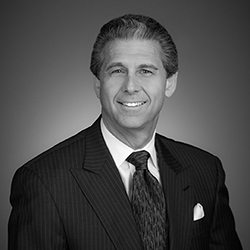 Gary Gianino
Business Banking Specialist
Gary Gianino is AVP, Business Banking, with Enterprise Bank & Trust. He focuses on providing customized banking solutions for privately held, small- and medium-sized businesses that value their relationship with their banker. With over 30 years of business experience, he has a broad and diverse background, and has held a variety of leadership roles in contracts, business development, and operations. Prior to joining Enterprise Bank & Trust, he worked for not-for-profit, for profit and joint venture companies in the health care, risk management, and aerospace & defense industries. In addition to working at small to Fortune 500 companies and having extensive knowledge in doing business with the U. S. Government, Gary has an in-depth understanding of how to successfully conduct business on a global basis.
Gary is a graduate of St. Louis University and holds a Bachelor of Arts degree in Political Science and Certificate in Business Administration, as well as a Masters in Business Administration with a concentration in Finance. He is also holds an insurance license for Health & Life products. He is active in his community, and serves as an Advisory Director on the Nazareth Living Center Foundation Board, Secretary of Lung Cancer Connection Inc., and volunteers with Variety the Children's Charity of St. Louis. He has also held a number of positions on the Board of Trustees of Nazareth Living Center, the Board of Managers for the South County YMCA, the International Committee for the Gateway Region YMCA (formerly YMCA of Greater St. Louis), the Board of Directors of the America-Israel Chamber of Commerce of St. Louis, and was President of the Parish Council for St. Margaret Mary Alacoque Catholic Church.
Gary and his wife, Sue, have three children and seven grandchildren. When not spending time with his family, he can be found on the tennis courts or at the gym.