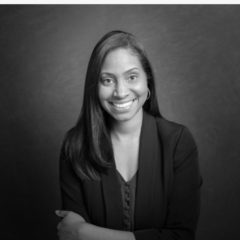 Natasha Dickinson
Director of Clinical Affairs
Natasha Dickinson is a board-certified Family Nurse Practitioner (FNP-C). She has been in the nursing field for over ten years working in medical-surgical areas, oncology, care management, travel nursing, and senior care. She currently works with underserved communities in the Medicare population.
Natasha is an alumni of Saint Louis University (Bachelor of Science in Nursing) and University of Missouri-St. Louis (Master of Science in Nursing). She is currently a doctoral candidate for the Doctorate of Nursing Practice and a Master of Public Health candidate with an emphasis on Health Promotion and Policy.
Through her experience working in the health field throughout the country, Natasha has identified the many gaps related to health and inequality that exist in the community. With this, she has dedicated her career to help break these cycles and reduce health disparities.
Natasha Dickinson is a wife and mother of two small children. Her family is her main motivation and her greatest passion is closing the many divides that create health barriers.