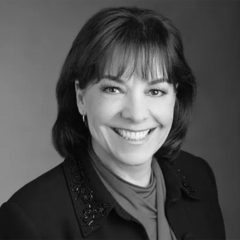 Karen Giuliano
Marketing & Business Development
Karen Giuliano has over 25 years of experience in critical care nursing, medical product development and innovation, and clinical outcomes research. Giuliano is a frequent presenter, who has made numerous contributions to the scholarly literature, with over 80 publications in more than 20 journals. Her primary clinical focus is in general acute and critical care with a special interest in how clinical needs, medical technology use, product development and innovation intersect.
Giuliano is currently an associate professor (Joint) College of Nursing & Institute for Applied Life Sciences at University of Massachusetts Amherst. Throughout her career, she has focused on clinical outcomes research, new product development and innovation. During 13 years with Philips Healthcare, she held various global roles involved with patient monitoring systems and clinical outcomes research. Her postdoctoral research fellowship at Yale University involved collaboration with the schools of nursing, engineering and business to improve the safety and usability of IV smart infusion pumps. As associate professor of nursing and executive director of Healthcare Innovation and EntrepreNURSEship at Northeastern University, her research focused on improving patient outcomes through innovation in healthcare delivery practices and products.
Giuliano's awards include the 2011 Philips Healthcare global award in new product innovation and development in the research and development category. The Association for the Advancement of Medical Instrumentation honored her with the 2012 professional achievement award for innovative product development. A fellow of the American Academy of Nursing, she is a Six Sigma green belt, who holds a BSN and PhD in nursing from Boston College, nurse practitioner from the University of Massachusetts, and an MBA with a concentration in global management from Babson College.