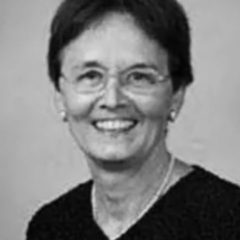 Dr. Suzette Cardin
Associate Dean of School of Nursing
UCLA
Over the past 30 years Suzette has become nationally known for her knowledge base and expertise at teaching and publishing in the area of organizational and systems leadership. The experience is from the UCLA Health system as a Nursing Unit Director and in the UCLA School of Nursing.
From 1998-2005 she taught in the Nursing Administration program, since 2010 she has been teaching the leadership course in the BS program at the School of Nursing. Suzette has also been on many national and state nursing committees that have leadership as the foundation for the committee. Her original dissertation research examined the leadership style of critical care nurse managers and from that research she has become an expert in the field of effective nursing leadership and why it makes a difference in why nurses continue to work in a particular nursing unit, why there is a high level of patient satisfaction and why the family needs are met, it all has to do with the style of leadership that is present in that particular unit.
From Suzette's original research she translated this into practice in many settings including her position as the Assistant Dean of Student Affairs in the UCLA School of Nursing from 2006-2014 when she retired from that position. She presents at various nursing meetings both at the local, state and national level on nursing leadership at least 1-2 times a year and has consulted on many projects throughout the years that emphasize organizational and systems leadership. She has a well-rounded knowledge of leadership styles that work in a variety of different settings.