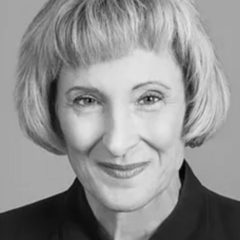 Dr. Joyce A. Batcheller
CEO
CNO Solutions
Dr. Joyce Batcheller is an Executive Nurse Advisor with AMN Healthcare and is responsible for the development and delivery of two Chief Nursing Officer Academies: CNO Academy I, which was developed for new and aspiring CNOs and CNO Academy II, which was developed for experienced CNOs.
Dr. Batcheller holds the position of adjunct professor for Texas Tech University Health Sciences Center School of Nursing in Lubbock, Texas and is the Vice President and chair of the International Association of Leadership Science in Nursing (ALSN) and host of a radio show "All about Nursing".
Having served for 19 years as chief nursing officer of Central Texas' largest healthcare system, overseeing more than 3,700 nurses and 90 clinical locations including 11 hospitals, four of which became Magnet-designated and five Pathway to Excellence-designated during her tenure. She was a member of the 2013 class of Leadership America, selected as a Robert Wood Johnson Foundation Executive Nurse Fellow in 2005 and has held various leadership roles at the national and state level.
She holds a Bachelor of Science and Master of Science in Nursing from the University of Texas Health Science Center in San Antonio, and a Doctor of Nursing Practice from the Texas Tech University Health Sciences Center in Lubbock.