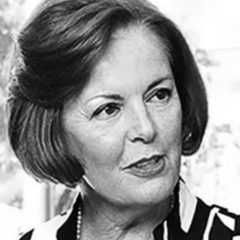 Coreen Vlodarchyk
Former VP and CNO
Barnes-Jewish Hospital
Ms.Vlodarchyk is the former Vice President of Patient Care Services and the Chief Nursing Officer (CNO) having recently retired from Barnes-Jewish Hospital in St. Louis, Missouri (2003 to 2018). It is a 1200+ bed academic tertiary and quaternary care hospital affiliated with Washington University School of Medicine. BJH Nursing received MAGNET status in 2003 and was recently re-designated for the third time in 2018. Prior to this position, Ms. Vlodarchyk served as the Vice President of Patient Care Services and Chief Nursing Officer at Harper University Hospital part of the Detroit Medical Center from 1998 to 2003.
Prior to Ms. Vlodarchyk's career as an executive in healthcare, she was a Nursing Education Director and Professor of Nursing Education for twenty-three years in Ontario, Canada.
Upon retirement, Ms. Vlodarchyk created Healthcare Executive Consulting & Coaching (HECC) which provides a unique approach to support new CNOs or expanded role CNOs. The consulting furnishes real time feedback and brings the coaching to the environment of the CNO. This focused approach accelerates the change process and the adoption of new skills and leadership techniques.
Ms. Vlodarchyk is a diploma graduate from Ontario, Canada and received her BSN from Wayne State University, Detroit, Michigan and her MSA from Central Michigan University, Mt. Pleasant, Michigan. In 2005, Ms. Vlodarchyk became a fellow of The Wharton Fellows Program in Management for Nurse Executives.
Ms. Vlodarchyk has served on many educational, healthcare and community boards and professional organizations.