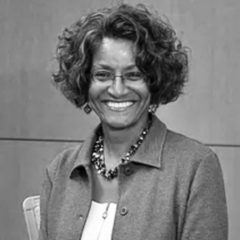 Ann Falker
Clinical nurse specialist
Barnes-Jewish Hospital at Washington University School of Medicine
Ann Falker is a clinical nurse specialist for Trauma, Geriatric Trauma, Acute Care Surgery, & Bariatric services at Barnes-Jewish Hospital at Washington University School of Medicine in Saint Louis, Missouri. She received her diploma of Nursing from Jewish School of Nursing. She continued her education at Saint Louis University, where she received her Bachelor of Science in Nursing and Master of Science in Gerontological Nursing. Most recently she received her Doctor of Nursing Practice from the University of Kansas.
Ann has served in a variety of positions during her tenure at Barnes-Jewish Hospital including: Burn ICU, GYN Oncology, Pain Management, ENT, Vascular, and Kidney/Liver Transplant. She has also presented both nationally and internationally.
In addition to her work at Barnes-Jewish Hospital, Ann is the President of the Medical-Surgical Nurses Certification Board. She has worked with the national board since 2013. Ann believes in the importance of excellence in medical-surgical nursing through personal certification as certified medical-surgical nurses and obviously the exemplary practice of medical-surgical nursing units who strive to provide excellence in care to the patients and communities that they serve.